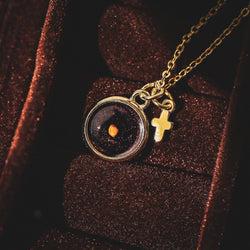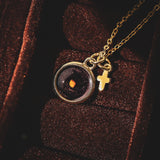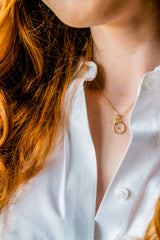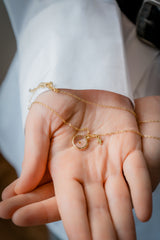 Parable of the Mustard Seed
"God's kingdom," Jesus said, "is quite the sight,
It's like a mustard seed, so small and so light.
This little, bitty seed, not much to the eye,
Is planted in the soil, under the sun and sky.
But give it some time, and you'll see with ease,
How this teeny seed grows into a giant tree.
Birds come flying, from near and far,
To make their homes, where the branches are.
They chirp and they sing, in the tree so grand,
That grew from a seed, in a patch of land."
Jesus smiled and said, "Just like this tree,
God's love in your heart, can grow endlessly.
Even if you're small, or your good deeds are slight,
Like the mustard seed, you can shine bright.
So remember this seed, and what it can do,
And know that God's love, can grow big in you!"

SATISFACTION GUARANTEE
If you aren't in love with your order, just let us know within 60 days and you'll receive a stress-free refund.
We don't want your special moment to fade.
To maintain the quality of your new faith jewelry, please:
- Avoid contact with perfumes, body oils, and other chemicals, including household cleaners.
- Remove when sleeping, exercising, or doing other physically strenuous activities
- Do not wear it to the pool, spa, or the beach
- Do not use chemical jewelry cleaners
- Gently polish with a soft, lint-free cloth.